Cusanus-Gruppe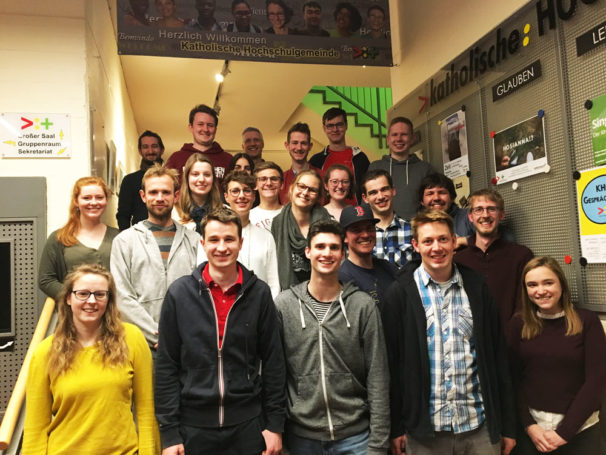 The University of Applied Sciences in Aachen, Germany, is owned by all students of the RWTH, FH, KatHo and the Musikhochschule Köln in Aachen, which are funded by the Cusanuswerk.
The Cusanuswerk is one of the thirteen gifted promotion societies in the Federal Republic of Germany under the supervision of the Catholic Bishops' Conference. It awards state funding to particularly gifted and committed Catholic students of all disciplines at the university and fh.

The Aachen-run HSG meets once or twice a month for joint activities and exchanges. In addition, a theme evening with a lecture and subsequent discussion takes place every semester, which is prepared by the trust lecturer.

Contact:
Jannes Blesenkemper, Georg Schwefer, Anne Beeretz, Mischa Maier – cg-aachen@cusanus.net
Information on the Cusanuswerk: www.cusanuswerk.de
Studieren ohne Grenzen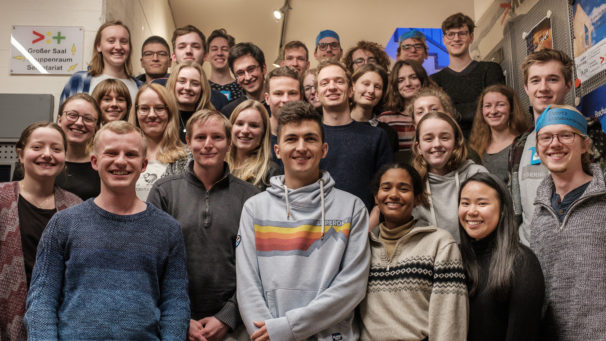 Foto: Georg Ahnert
Study Without Borders advocates higher education in crisis regions. We award scholarships to students in need and contribute to the improvement of the educational infrastructure. We support explicitly committed students who become multipliers through their own social projects.
Together with the local groups Berlin and Jena, we in the Aachen branch association supervise a scholarship program in Mweso, DR Congo. To finance our work, we plan fundraising events such as the Night of The Profs at the Apollo or digital events. If you feel like looking into our work and implementing your own ideas, just come to our next meeting!"
Our contact details are:
Email: aachen@studieren-ohne-grenzen.org
Facebook: https://fb.com/sogaachen or abbreviation sogaachen
Instagram: https://instagr.am/sog_aachen or abbreviation sn sog_aachen
Meet every Wednesday 20:30 in the KHG or digital, if you are interested, please let us know in advance.
KMKI – Indonesische Studentenfamilie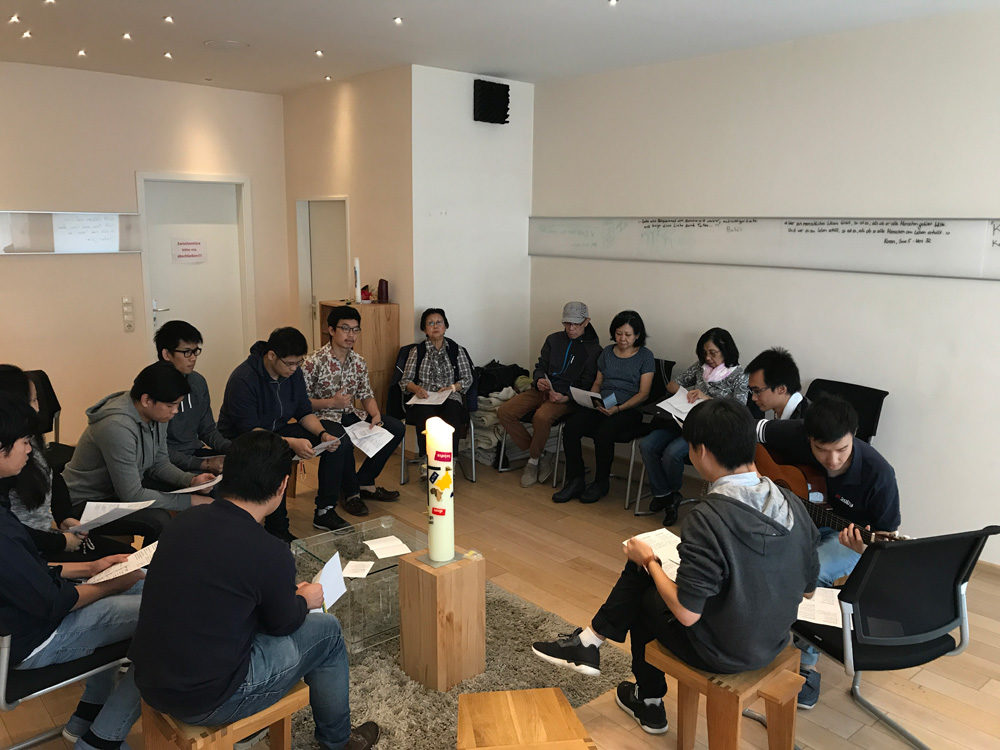 KMKI is the abbreviation of Keluarga Mahasiswa Katolik lndonesia ("Catholic Indonesian Student Family"), an association of Indonesian students in Germany based on mutual consideration of their members as a family, reinforced by Catholic principles. This does not mean, however, that KMKI is only intended for Catholic students from lndonesia, but that all students (including former students) with different religions and origins are also fully accepted.
KMKI Aachen is one of the municipalities of KMKI Germany, i.e. the lowest department in the organizational structure of KMKI. Various events are organised here, such as:
Monthly Holy Mass in Indonesian
This is addressed precisely to catholic students from lndonesia who miss holy masses in Indonesian during their stay in Germany. Afterwards, the cooking team at KMKI Aachen spoils us with Indonesian cuisine!
Semester Opening Fair in Indonesian
At the beginning of each semester, all students are cordially invited to our semester opening fair in Indonesian followed by a game evening.
Prayer of the Rosary during the Marian months (May and October)
in may and October we organize the Rosary Prayer The Prayer of the Rosary of Mercy is also performed regularly.
Devotion to the Cross
During Lent we commemorate together the suffering of our Lord Jesus Christ with the devotion to the Cross
KMKI Evening
In addition to our "religious" events, we also have a casual monthly meeting where we can have a chat and have a lot of fun!
Our next divine services:
in the room of silence of the KHG Aachen
Contact: Rukun < Aachen rukun.aachen@kmki.net>